"WE DON'T MEET ANYONE BY CHANCE"
People don't talk to each other anymore ... 
Dating has become so complicated...
Time is running out ...
Smartphones take up too much space ...
People don't dare to talk to each other anymore …
We hide behind social networks, we publish our most beautiful photos on Instagram, we register on dating websites but in the end we get disappointed and waste our precious time ...
So, why not privilege the truth, the authentic as back in the day! the real encounter that the chance of life offers us, outside! on the street, at work, on the beach or at a bar on a Saturday night?
With a bracelet that has meaning ... a jewel that displays your celibacy...
The "Lovizi Bracelet" for easy dating! between single or not...
A bracelet for people who want to talk to people and of course, more if affinities !!
The "Lovizi Bracelet" borrows from Chinese philosophy, the symbol of Yin and Yang, where the black represents the feminine principle and the white the male principle. These two colors are the components of a duality in general opposed and complementary that can, when they meet, define the balance of the couple.
The simple principle of the "Lovizi Bracelet" is to wear the color corresponding to your desires :
You wish to meet a man!
Choose the white bracelet. The white color of Yang representing the male principle. 
You wish to meet a woman!
Choose the black bracelet. The black color of Yin representing the feminine principle.
The simple fact of wearing this bracelet indicates that you are open to an approach, a discussion, a meeting. Its color indicates your preference of meeting : a Man or a Woman.
The diversity and originality of romantic relationships will all find meaning in this quest for the ideal partner by allowing for example a woman to wear black or a man to wear white.
In natural stones of qualities, the "Lovizi Bracelet" carries virtues that will make you more available and open to others: stability, balance and protection for black Onyx. Purity, sweetness and inner peace for the white Turquoise.
The Lovizi bracelet is marked "Single" on its small medallion to indicate that you are available for a meeting, that you are single (or not ...) and thus create the meeting!
The Yin Yang and the Lovizi logo are engraved on both sides of a 925 silver pearl, to make this bracelet unique and recognizable to all.
For you, your spouse or your best friend, order your bracelets today.
Your outings outside will now have a more exciting flavor!
Sortez - Bougez - Rencontrez
"ONE MEETING CAN CHANGE YOUR WHOLE LIFE"
all rights reserved hotel luchon ©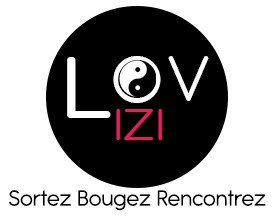 Deconfinement: 76% of young people between the ages of 18 and 30 find it difficult to meet someone during coronavirus UPDATED ON 06/22/20 AT...
Read more